Product Detail
Product Tags
Sound: Corresponding animal sound or custom other sounds.
Movements:
1. Mouth open and close synchronized with sound.
2.Eyes blinking automatically.
3.Tails waggling when running and walking.
4. Head moving flexibly(nodding, wiggling,looking up and down-left to right,etc.).
Certificate: CE, SGS
Net Weight: 18kg.
Usage: Attraction and promotion. (amusement park, theme park, museum, playground, city plaza, shopping mall and other indoor/outdoor venues.)
Power: 110/220V, AC, 200-2000W.(Displays, cameras, speakers are powered by batteries)
Charging Plug: Euro plug, British Standard/SAA/C-UL. (depends on standard of your country).
1. Galvanized Steel; 2. Silicone Rubber; 3. Portable loudspeakers; 4. High Density Foam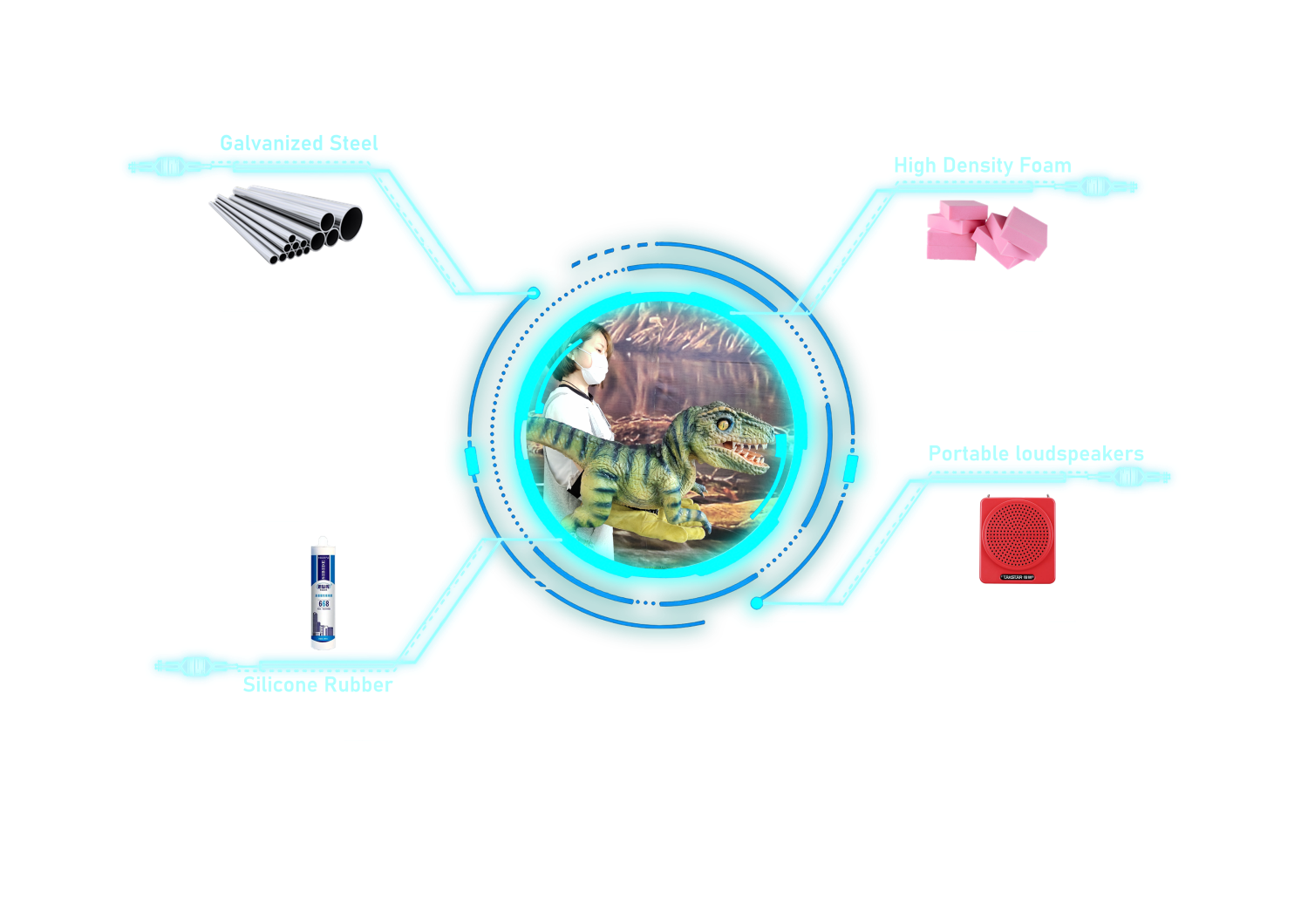 All raw materials and accessories have been approved by relevant departments, and all raw materials have corresponding certificates of conformity. We have very high requirements for the safety and quality of products.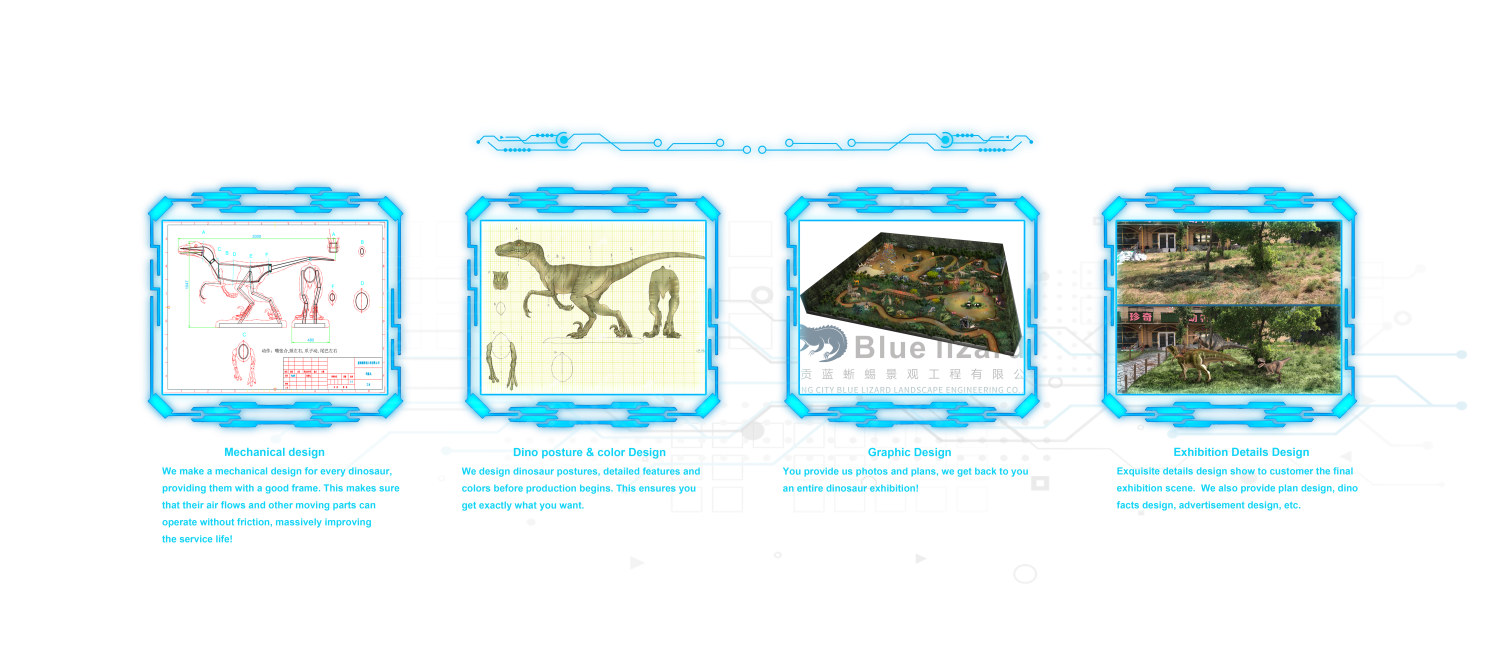 Dinosaur Hand Puppets(DC-07) Overview: Dinosaur Hand Puppets is a popular product in the children's playground, it is small and light, it can be carried around, and it can perform a lot of interesting shows. Dinosaur Hand Puppets are made of high-density sponge silicone, which is very comfortable to wear on the hand, and because of its light weight, it will not make the user feel tired. And Dinosaur Hand Puppets are very affordable and cost-effective.
Dinosaur Hand Puppets(DC-08) Overview: Dinosaur Hand Puppets can be used in a wide range of applications. It can not only be used as a supporting product for amusement parks, but also can be used as supporting equipment for docents in dinosaur science museums. Imagine how many people will be interested in a "dinosaur glove" that can make a sound? In this way, the explanation of dinosaur culture will not be boring, but will be more vivid. Therefore, Dinosaur Hand Puppets have always been popular with dinosaur science tubes, and they can also attract the attention of many children in the dinosaur tour.
---
Previous:
Dinosaur Costume Products (DC-01-04)
---
Write your message here and send it to us