Fiberglass Products (FP-11-15)
Product Detail
Product Tags
Technics: waterproof, weather resistant.
Shape: Any shape can be remodeled according to customer needs.
Certificate: CE,SGS
Usage: Attraction and promotion. (amusement park, theme park, museum, playground, city plaza, shopping mall and other indoor/outdoor venues.)
Packing: Bubble bags protect dinosaurs from damaging. PP film fix the bubble bags. Each products will be packed carefully.
Shipping: We accept land, air, sea transport and international multimodal transport. 
On-site Installation: We will send engineers to customer's place to install products. 
1. Galvanized Steel; 2. Resin; 3. Acrylic Paint; 4. Fiberglass Fabric; 5. Talcum powder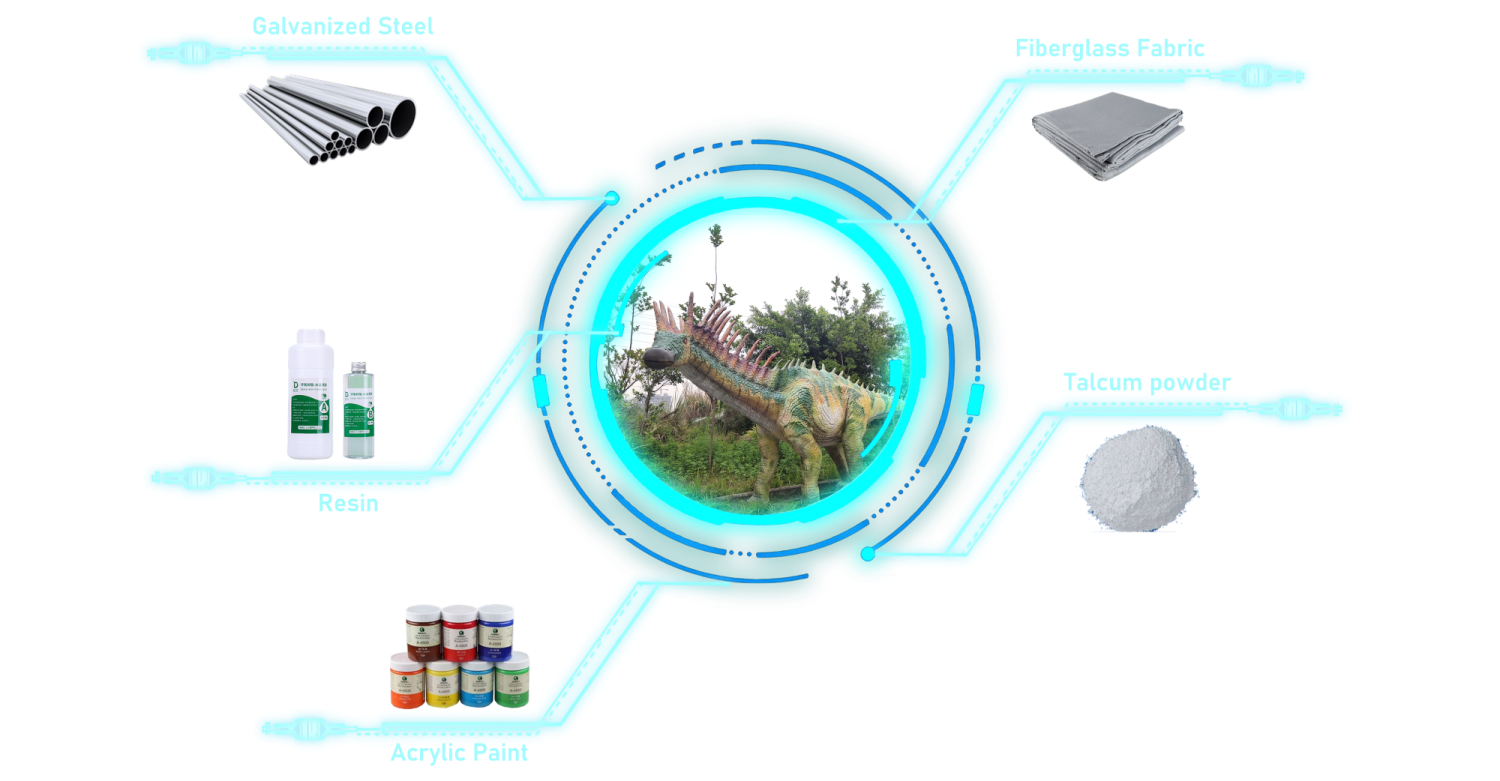 All material and accessory suppliers have been checked by our purchasing department. They all have the necessary corresponding certificates, and reached excellent environmental protecting standards.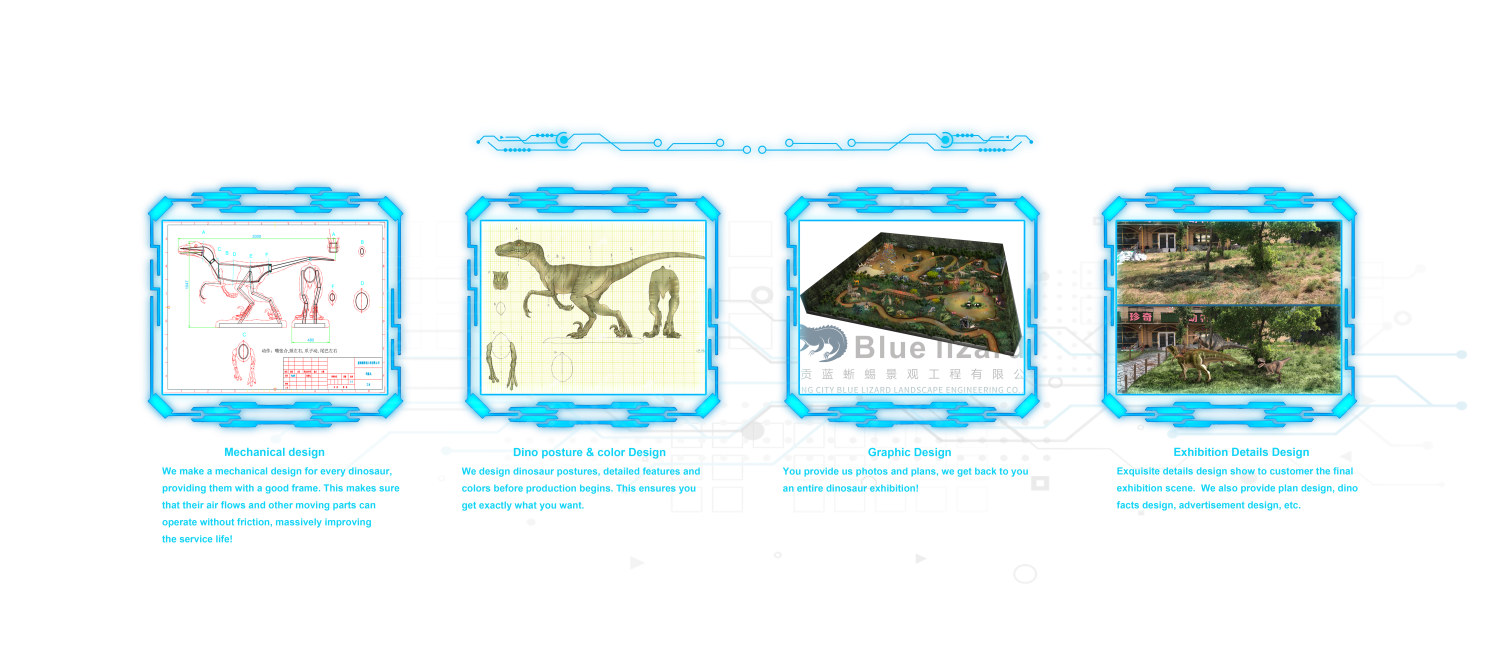 Dinosaur Egg(FP-11) Overview: Dinosaur photo egg is a product modeled on dinosaur egg. It is made of  fiberglass and its size is between 1 meter and 2 meters. As an interactive entertainment facility, it is very popular among children. Dinosaur photo eggs are generally arranged in parks, playgrounds, dinosaur science and educaation centers, shopping malls and other entertainment places, and children often like this product very much. This product is mechanically controlled and it will be amazing!
Dinosaur Band(FP-12) Overview: Dinosaur band is a product that is highly ornamental and can attract people's traffic. It is generally composed of three different cartoon dinosaurs, and then equipped with several musical instruments and infrared sensors. As long as someone passes by it, It will start playing. Such products are often placed in theme parks and shopping malls to achieve eye-catching effects. This is a customized product, which can be customized with different musical instruments and different cartoon dinosaur shapes according to the preferences of the guests.
Dinosaur Egg(FP-13) Overview: Dinosaur eggs are the organic vessels in which a dinosaur embryo develops. When the first scientifically documented remains of non-avian dinosaurs were being described in England during the 1820s, it was presumed that dinosaurs had laid eggs because they were reptiles. The first scientifically recognized non-avian dinosaur egg fossils were discovered in 1923 by an American Museum of Natural History crew in Mongolia. Dinosaur eggshell can be studied in thin section and viewed under a microscope. 
T-Rex Head(FP-14) Overview: The species Tyrannosaurus rex (rex meaning "king" in Latin), often called T. rex or colloquially T-Rex, is one of the best represented theropods. Evidence also strongly suggests that tyrannosaurs were at least occasionally cannibalistic. Tyrannosaurus itself has strong evidence pointing towards it having been cannibalistic in at least a scavenging capacity based on tooth marks on the foot bones, humerus, and metatarsals of one specimen. Tyrannosaurus rex is a very popular dinosaur, and although it looks scary.
Shark Head(FP-15) Overview: Several species are apex predators, which are organisms that are at the top of their food chain. Select examples include the tiger shark, blue shark, great white shark, mako shark, thresher shark, and hammerhead shark. Sharks are the top predators in the ocean, which is why sharks make people feel scary, but it is precisely because children also think sharks are scary, but children themselves have a curious nature, and sharks can often attract them. Therefore, in amusement parks and aquariums.
---
Previous:
Fiberglass Products (FP-06-10)
---
Write your message here and send it to us