Fiberglass Products (FP-16-21)
Product Detail
Product Tags
Technics: waterproof, weather resistant.
Shape: Any shape can be remodeled according to customer needs.
Certificate: CE,SGS
Usage: Attraction and promotion. (amusement park, theme park, museum, playground, city plaza, shopping mall and other indoor/outdoor venues.)
Packing: Bubble bags protect dinosaurs from damaging. PP film fix the bubble bags. Each products will be packed carefully.
Shipping: We accept land, air, sea transport and international multimodal transport. 
On-site Installation: We will send engineers to customer's place to install products. 
1. Galvanized Steel; 2. Resin; 3. Acrylic Paint; 4. Fiberglass Fabric; 5. Talcum powder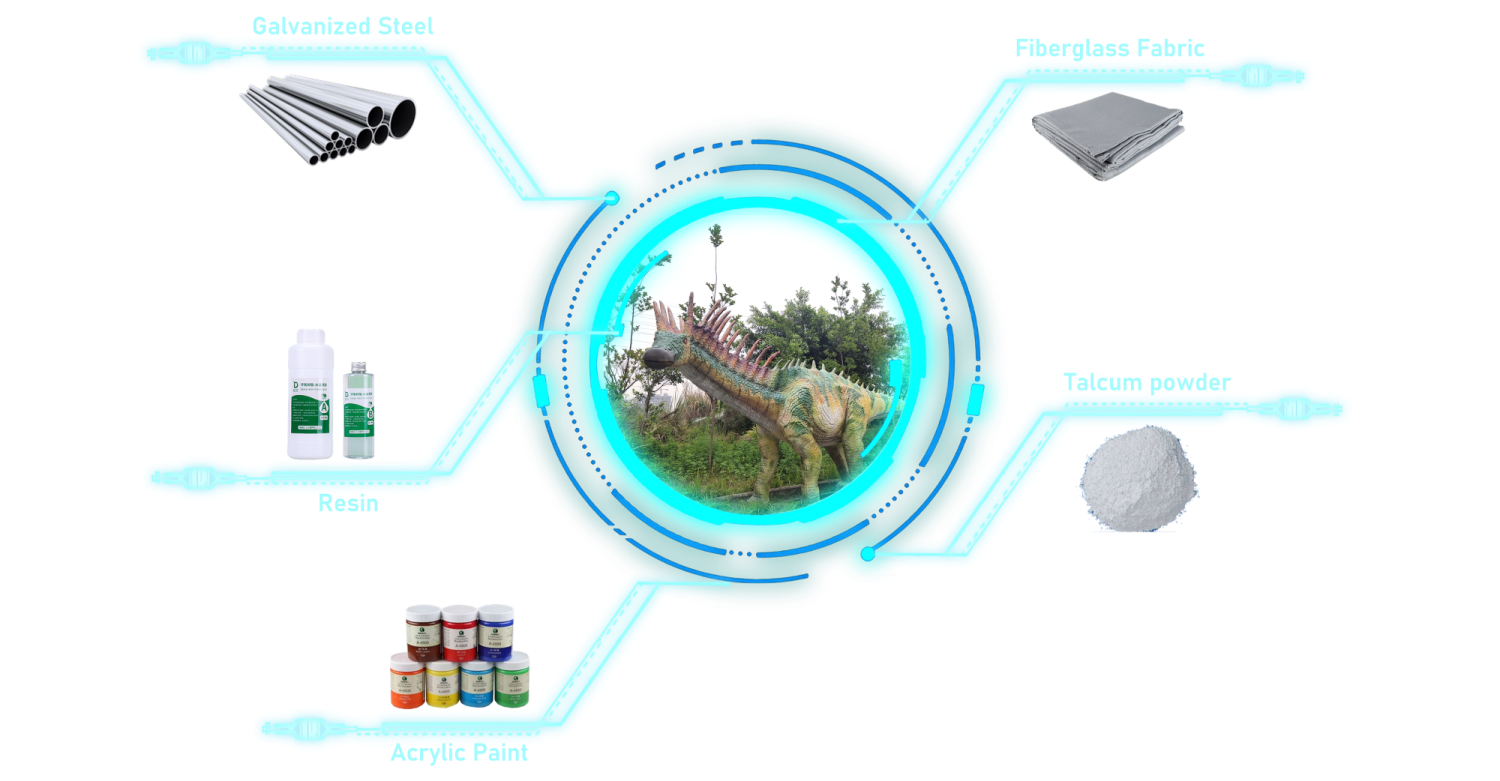 All material and accessory suppliers have been checked by our purchasing department. They all have the necessary corresponding certificates, and reached excellent environmental protecting standards.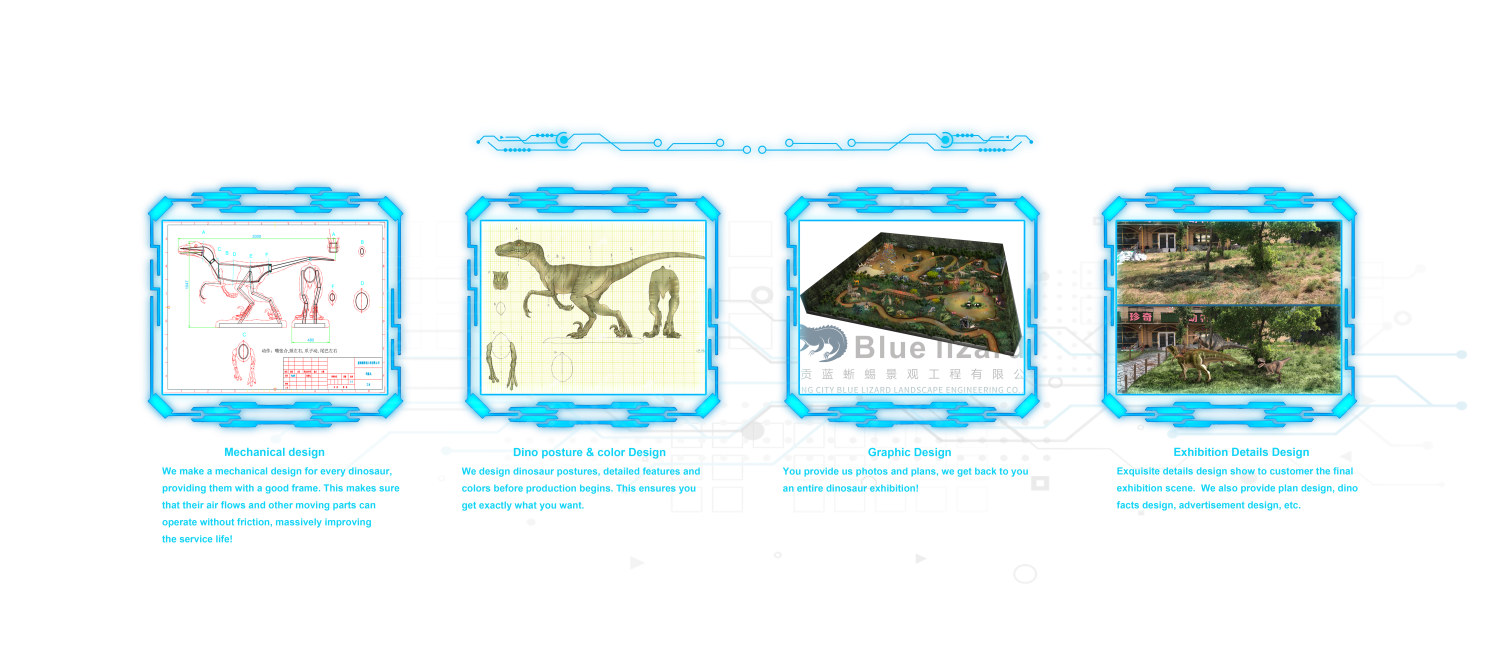 Dinosaur Chair(FP-16) Overview: Dinosaurs are one of the animals that children are very interested in. Dinosaurs have many derivatives. In a theme park with dinosaurs, of course, benches are needed for rest. Dinosaur-shaped benches are very popular products. In line with the theme of the amusement park, it can also attract traffic, which is also indispensable for the layout of the entire park.
Dino Digging(FP-17) Overview: Dino Digging also named Dinosaur fossil excavation platform ,it is an entertainment product. It can enhance children's hands-on ability, improve children's enthusiasm, and improve their knowledge of dinosaurs while playing. It is a very popular apartment. Products that teach and enjoy. This product uses environmentally friendly and hygienic raw materials, so the safety is very high, and the places where children are prone to bumps are also treated, so that children can play with confidence.
Trash Can(FP-18) Overview: Dinosaur-shaped trash cans are specially designed for dinosaur-themed parks, and they can be well integrated into the environment of the park. Placing a sufficient number of trash cans throughout the park will play a great role in the environmental protection of the entire amusement park and make the park more tidy. When children see these cute trash cans, they will also take the initiative to throw garbage into them.
Dinosaur Fossil(FP-19) Overview: A fossil is any preserved remains, impression, or trace of any once-living thing from a past geological age. Examples include bones, shells, exoskeletons, stone imprints of animals or microbes, objects preserved in amber, hair, petrified wood, oil, coal, and DNA remnants. The totality of fossils is known as the fossil record. Paleontology is the study of fossils: their age, method of formation, and evolutionary significance. Specimens are usually considered to be fossils if they are over 10,000 years old. 
Dinosaur Slide(FP-20) Overview:As we all know, slides have always been one of children's favorite play facilities, and dinosaurs are also animals that children love. The product that combines the images of the two is the dinosaur slide, which is mainly placed in amusement parks for children to play. Generally speaking, as long as there is such a dinosaur slide, it often attracts a large number of children to line up to play, which is also one of the must-have products for amusement parks to increase their popularity.
Dinosaur Egg(FP-21) Overview: Dinosaur photo eggs will be matched in Jurassic theme parks, because theme parks not only need viewing, but also interactivity. Interactive products like dinosaur photo eggs are indispensable. Because its main material is Fiberglass Fabric, it can be waterproof, moisture-proof and sun-proof, so it can be placed outdoors, even in places with many plants.
---
Previous:
Fiberglass Products (FP-11-15)
---
Write your message here and send it to us